WELCOME TO AFRICAN BIG CATS SAFARIS
specializing in quality tours, adventures and safaris in Tanzania twice voted as the best safari country in Africa. Our services include day tours and multi-day adventures, Budget camping safaris, mid-range safaris, escorted photography tours, and escorted birding safaris, MOUNTAIN treks, walking safaris, cultural tours, and beach holidays. With over 10 years of planning, organizing, and guiding wildlife adventures, tours and safaris to some of the best wildlife game viewing areas in Africa. All our safari guides have been guiding wildlife safaris for over 10 years.
WHY CHOOSE US ?
Unsure whether African Big Cats are the right people to take you on your adventure of a lifetime? Our experienced group of professional will customize your tour, suggest and provide interesting and unique activities, and truly have your satisfaction as our main priority. We are right here when you need us.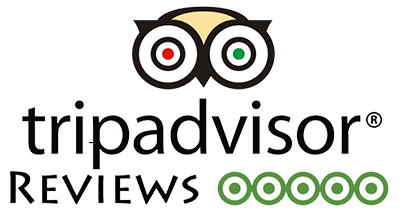 An unparalleled travel experience Beyond impressed with African Big Cats Safari. From start to finish they did an exceptional job. They were extremely patient and responsive throughout the booking process and were amenable to the many changes and requests. I lost my bag for the first 4 days of the trip and they handled all of the logistics for a safe return of the bag prior to our Zanzibar departure. I greatly appreciated this and the unplanned shopping trip as it allowed me to relax and enjoy my holiday. The pre-safari meeting was a nice touch because it re-informed us about what to expect. The safari tours were informative, thrilling and a once-in-a-lifetime enjoyment – especially when we saw a cheetah leave her cubs to successfully stalk and catch a gazelle. Our guide went out of his way to explain everything about the flora and fauna in the various national parks. The accommodation included in the package blew us away, especially the night in the Serengeti when we heard lions, hyenas near our tents. Nothing but superlatives for this tour company. I highly recommend them and would love to give 6 stars.
Time of my life African Big Cats exceeded all expectations. I can't recommend them enough. They were very responsive and flexible with our requests and needs even though we booked last minute. Our guide Kareem was highly experienced, knowledgeable and friendly and we feel so lucky to have had him as our guide and driver during our trip. Furthermore, food and lodging were exceptional. Everything went so smoothly and we would choose African Big Cats again in a heartbeat for our next Tanzanian safari.
Awesome Safari Company & Best Trip of My Life I highly recommend African Big Cats as your go-to company if going for a safari. It was my first time ever doing a safari, so didn't know what to expect, and took a chance on this company, and did not regret it! My partner and I did a luxury 6 day safari. It was one of the best weeks of my life. African Big Cats Safaris really took care of us and made us feel safe, welcome, and comfortable the entire time. The owner Emmanuel was very kind and explained everything very well. He gave us a briefing before the safari of how everything would work and also a debriefing for feedback after it completed. Our guide Karim was awesome. I would request him again. He has 15+ years of experience and really knows the behavior of the animals, better than many animal researchers know the animals! He would predict the animals behavior before it happened, and was always right. He was an animal genius. Not to mention, he was a very kind person and family man with a good heart who was always looking after people, whether he saw somebody on the side of the road who needed help with car problems, to other safari jeeps needing directions, to making sure we had everything we needed, he was always looking after people! He was also a good driver and had the perfect skillset for a safari guide. Highly recommend him. The lodges we stayed in were top notch and all very beautiful. Overall, this was a great trip and I can't recommend African Big Cats Safaris enough. I hope to go back next year and use them again!
Safaris - Exceeded Expectations My friends and I had an incredible time on our safari tour to the national parks in Tanzania. The tour group was incredibly safe and secure, and our guide was extremely knowledgeable and helped us to see all the animals we wanted and more. They were all very friendly and provided us with a fun and exciting adventure. I would highly recommend this tour group to anyone interested in safaris. 10/10!
Best Safari Adventure Guide ERASTO!!!! And African Big Cats Safaris are the best - ERASTO aka Eagle Eye can spot a leopard in a tree from 500 yds and then get us close enough to take a National Geographic photo. Everything was top notch! The experience Erasto has to know where to be to beat the crowds and have front row seats for every encounter is amazing. He has so much knowledge! … he has threatened us with a test, I think he's joking. Can't say enough about Erasto and African Big Cats Safaris for checking off this item on my bucket list and making it an adventure I could never forget!
6 day Safari (Manyara, Ngorongoro, Serengeti, Tarangire) Had an excellent time on our 6 day/6 night safari trip through the beautiful Tanzania National Parks and the city of Arusha. Our guide, Lovoi, was tremendous and explained everything we asked very well. He had a wide range of knowledge on every animal and on life in Tanzania including daily life of the Maasai tribe. Each park was beautiful and unique in their own ways. The wetland areas of the Ngorongoro Crater and the woodlands of the Serengeti were some of our group's favorite areas. Definitely recommend spending a full day minimum in each park. Every hotel we stayed at was very accommodating. Food was excellent and the rooms were spacious and comfortable. We did a city tour of Arusha with our guide Lovoi and that was awesome to do. Seeing the markets of Arusha and the daily lives of the Tanzanian people was splendid. The city tour was only a few hours, so very easy to fit on the first day of your trip if you arrive in the morning. I would definitely recommend anyone to choose African Big Cats Safaris when they choose to visit the beautiful Tanzania.
Absolutely Perfect ! We spent 4 days in the Serengeti with African Big Cats Safari and they were absolutely perfect! I would recommend them without any hesitation. We inquired with many different companies initially (there are so many to choose from) but we are so happy we ended up booking with Big Cats. Big Cats was responsive, flexible, knowledgeable and extremely professional. They responded to our many emails and WhatsApp messages promptly, making the planning process easy. Our guide, Khalid, was fantastic - he was so knowledgeable about the land, the animals, and the history. It added so much to our trip. He tailored the trip to what we wanted to prioritize. He found endless wildlife (lions, cheetahs, leopards, and even 2 Black rhinos). Khalid was always patient and accommodating for letting us take photos-He would even try and find the best light/angles for capturing the animals on film! He was a great driver (in often challenging conditions), and we always felt safe. The accommodation that Big Cats booked for us was also great - comfortable and great food. I would highly recommend African Big Cats to anyone!
Surreal experience Overall: Amazing experience and African Big Cats Safaris is 100% recommended! Service & communication: The whole African Big Cats team was amazing: Justice, Naomi, Emanuel, and our fabulous guide Endeni. All super responsive, helpful, flexible, and kind. We were able to tailor our safari to what we wanted to do, going beyond the default packages they have. We could also choose the hotels/lodges/camps where we wanted to stay out of the numerous options they offered. Overall great service! Safari: Simply an incredible experience! We did a mid-range safari including 1 day in Tarangire, 3 days in Serengeti (total of 4 game drives due to travel time), and 1 day in Ngorongoro. We saw so many animals from day 1, some very close, crossing right in front of us. After day 2, we didn't even know what else we could expect considering how much we had already seen. But Endeni managed to blow us away every single day with new things to see. We loved having Endeni as our guide. He is super respectful with animals and people in the other cars (e.g. not blocking the view for other tourists), and he's always willing to help others. He knows everything about the animals, the parks, and the country's history. He knows different languages (spoke Spanish to us), and is keen to learn even more. He drives super safely. And he's funny, we laughed quite a bit with him! Accommodation & food: The hotels/lodges we went to were perfect. Great service, great infrastructure, even when in a camping lodge (more like glamping!). The food was delicious as well every single day: buffet for breakfast and dinner, and actual cooked food for most lunches during the safari.
Once in a life time experience! We came to Tanzania for our honeymoon, and African Big Cats organised our safari. The safari was INCREDIBLE!! Our guide Lovoi went above and beyond, we saw things we never thought we would! Including the big 5 and the very endangered white rhino! The hotels were all breathtaking and everyone was very nice. We had one tiny issue and one of our stays and African Big Cats solved it within minutes of letting them know. Honestly it was an unforgettable experience and they were so nice and helpful all the way through!
Amazing experience The safari experience was incredible. We booked with African Big Cats Safaris after researching the many available options and we couldn't be happier. We opted for the luxury safari and the tour was private as there was only us and our guide in the car. Our safari guide, Idi, was incredible, in spotting wildlife we wouldn't have been able to see otherwise and to 'beat the crowds' and avoid the masses of cars arriving. The accommodation and experience was really great and very good value for money. Really excellent and would do it again, next time to also visit Serengeti.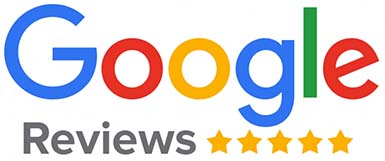 We had an amazing time with Big Cats Safari! We had a big group (17 people) and they were able to accommodate all of us! We went to Tarangire, Ngorongoro, and the Serengeti. Ngorongoro's stunning views/animals and our bush breakfast in the Serengeti after watching the sunrise were amazingly unique experiences we will all remember forever. The Big Cats team was extremely responsive and all the drivers were knowledgeable and funny, creating a great environment for all of us. Could not recommend them enough.
Amazing experience. We saw the BIG FIVE and the cheetah also. Our guide Lody had a lot of experience, explain us every park, animals, etc. All people working around big cats safaris are so helpful. The hotels was perfec. We will repeat for sure.
I can recommend African Big Cats Safaris 100%!! It was an awesome adventure! The whole organization did work very well, our guide picked us up from the airport as promized before. He accompanied us the whole 5 days, explained us a lot of things and knew everything we asked him about the animals/the national park/the country etc. When we saw an animal the guide immediately held on, once he even hurried to a special place were we saw the leopard, we just were on time to see it because he perfectly knew the way and hurried up, some cars arrived too late, but Venance was a real professional! We were so lucky having him as our guide! Before and after the tour we even met the consultant who explained the whole tour to us and interviewed us afterwards, the most important thing for them was that we had a nice time and enjoyed it. The food was delicious, the accommodations perfect and we saw the big five! What a nice time, thank you so much African Big Cats Safaris!!
While not having been on a safari before, I reckon our experience with African Big Cats Safaris & driver/guide Lovoi was outstanding. The safari was organized to meet our budget and experiences requests, for 9 days/8 nights in the Serengeti and Ngorongoro Crater districts. Accommodation & food in fixed & tented camps exceeded expectations, as did the all day game drives, with an amazing profusion of animals, including lions mating, cheetah jumping up on our truck to use as a viewpoint, close examination by elephants, and exciting view of hippos, mongooses, birds of prey, snakes, giraffes, zebras, wildebeest, impala, leopards, buffalo, rhino, and many more. Lovoi did an outstanding job of animal spotting, while also driving the Toyota Land Cruiser through often challenging conditions. We included a balloon ride over the migrating herds, which was well worth it, plus a visit to the Hadzabeh tribe of hunter/gatherers. Very welcoming people, still trying to live their hunter/gather culture, while being pushed by circumstances into becoming more integrated into modern lifestyle. The difficulties this creates for them & their neighbours is showing, and as there are now less than 1200 in the tribe, they likely will not be able to continue their traditional way of life for much longer. We took a Nikon P1000 point and shoot camera with integrated 125x zoom lens, which enabled us to capture many beautiful closeups that would have been well beyond the capabilities of a mobile phone or standard SLR rig, and again Lovoi proved his worth by positioning the Land Cruiser to allow us to take clear shots. Many great memories, very enjoyable.
We had the best trip of our lives with Big Cat Safaris and our guide Lovoy. The trip was very well planned, the lodges very well selected. It was the perfect balance between excitement and relaxation. In the 8 days we collected memories for the next 10 years. Lovoy not only found all the big 5, incl. a majestic leopard and some 30 lions (not kidding), but also explained us a lot about the country's vegetation and culture. As he is a Massai himself, he gave us an authentic picture of his and his family's story and ways of living. Besides the numerous safaris, we visited lake natron and had several touchpoints with local Massai. Thank you so much for making the trip such a wonderful experience, Lovoy!
My dad and I decided to book a safari to Tanzania in February to celebrate our 80th and 40th birthdays. After reading so many reviews on a number of different companies we chose African Big Cats Safaris and are so glad that we did! We chose the 8-day, 7-night Comfort Ndutu Migration Safari. The communications with Justice and Naomi were timely and thorough. They were so kind in answering all of our questions and the booking process was very easy. Although we didn't customize the itinerary, they offered that we could change any of the accommodations, if desired. Even the company founder, Emanuel, briefed us the day we landed and met with us the day we left which we really appreciated. The accommodations were a mixture of beautiful lodges and tented camps and we enjoyed the experiences at all of them. The meals were bountiful and delicious and the staff working at each location were gracious and interested in meeting our every need. They ensured our safety out in the bush by providing Maasai warrior escorts to and from our tent when dark (we could hear animals at night so this was comforting)! The highlight of the trip was discovering the beauty of Tanzania's wildlife, landscapes, and people with our exceptional guide, Lordlugard (Lordi). I recall seeing numerous glowing reviews about him pre-trip and we felt blessed to have him as well. He blew us away with his knowledge of the animals and their behaviors, the plants, the ecosystem, the history of the country, the life of the Maasai peoples and other tribes, and the list goes on. Not only was he so thorough in his explanations (we learned SO much!), but he was so kind, upbeat, and personable. You could tell he was passionate about his work and wanted to ensure that we got the most out of the trip. When approaching the animals in the vehicle he was careful to maneuver as close as possible, while remaining safe, but also was very cognizant of the sun and best camera angles. We saw the big 5 numerous times (counted 50+ lions in all) and so many other species, and are reminiscing about our trip as we flip through our many amazing pics. We would repeat a tour with Lordi and African Big Cats in a heartbeat and will highly recommend the company to our family and friends. Thank you for making it a trip of a lifetime! Asante Sana!
I loved, loved, loved this safari! Absolutely incredible, surpassing all expectations. From finding ourselves in the middle of a group of over 30 Elephants, lions prowling around our jeep, watching cheetahs feasting on some poor gazelle, to being surrounded by 1000s of zebra and wildebeests - and the list goes on; a stream of baboons crossing the road in front of our car, giraffes everywhere, ostriches, warthogs, 2 python, several rhinos, hippos, Impala, water buffalo, etc. Our guide was amazing, Ernest was personable, friendly, always on the lookout to get us amazing views of the animals, and knowledgeable about everything we saw. The food and lodgings were great and the views spectacular (the lookout at Ngorongoro Crater was especially stunning). African Big Cats went out of their way from the moment I contacted them, right up to dropping us off at the airport on our departure; they were helpful, communicative, patient, and eager for feedback on suggestions for how to improve. They really cared about providing us the best value for our vacation. The whole trip was an amazing experience that will likely never be topped! Huge thanks to African Big Cats!! Patrick & Michelle
I contacted ABCS (African Big Cats Safaris) in October of 2022 to plan my wife's 50th birthday 'bucket list' trip for late January 2023. From the beginning, Justice & Naomi were amazing to help us plan it. The hardest part was trusting that we could send money by wire to a company in Africa, from the USA. I was definitely terrified I would never see the money again. I looked up other reviews of ABCS and only saw 5-stars - it seemed to good to be true. How amazing it was that it was even better! I'm so happy we trusted ABCS to do this trip. It went off without a hitch! Our guide, Vanance Malisa was there to greet us on time, when we arrived and everything went excellent from the beginning. Vanance was always was patient and always had an answer. Emmanuel came and met with us to go over the trip ahead and ensure we were prepared. He also set expectations for safety on our trip. Great guy! At our request, Vanance took us to visit a Maasai village on the way to the Serengeti. This was one of the highlights of our trip. We did the Serengeti Hot Air Balloon Safari that Vanance set up for us. That was amazing. He got us to see every animal we wanted to see on our safari - and more. My wife was teary eyed when he dropped us at the Seronera Airstrip to fly to Zanzibar at the end of the safari. Vanance felt like a member of our family. We had trust and care for him. Continuing on to Zanzibar, ABCS did a great job setting up our flights and when we landed in Zanzibar, they had everything in place for a guide and driver to pick us up and take us on a tour of Stone Town and to our hotel in a nice modern van. It was really incredible. They also arranged for our stay at Hotel Z, which is the best hotel we have ever stayed at. EVER! We can't recommend African Big Cats Safaris enough. They exceeded all our expectations and we have already heard from friends that want to book through them now too, seeing how great our trip was with them.
Can highly recommend African Big Cats Safari. Organized our Safari trip 8-13/2-2023.Excellent guide(Moses) and staff. Can highly recommend them👍Bjorn and Mia
Mircea Dumitrescu
2023-02-07
We choose African Big Cats Safaris because they offered a complete flexible program (7 days) in the recommended area to visit for the period of my vacation (January). And we were right with this choice. Because it was difficult to book the flights in short term, they were very flexible with the program, and they recommended and arranged for me some good modifications to comply with my requirements. The safari experience was unique. We visited Lake Manyara, Central Serengeti, Tarangire Park, Ndutu area in Serengeti and Ngorongoro Park. They were parks with dream trails, and we had a lot of time to enjoy what we have seen. Our guide, Lovoi (a person very in love with the savanna), gave us a lot of explanations during the safari regarding the animals and now we have a much better understanding of the ecosystem in the national parks of Tanzania. He showed us a lot of animals (from small marmots until the big animals). Without him, we wouldn't have been able to find all the animals in the savanna or in the bushes. We saw a lot of from the big five (as promised) and, also, a big number of other animals (tens of thousands of antelopes, zebras, giraffes, flamingos…). Because it was the calving period, we also saw a lot of babies, even some no older than one day walking with the adults in endless rows of animals. We made a lot of photos and videos every day because during the games we saw always something new. The accommodation and food were above my expectations, and everything was perfect organized. Also, the persons in the lodges and camps were willingly to help us. I can say that this was one of my best vacations in my life. Thank you Lovoi. Thank you ABCS.